Source: Webster PR Press Release
Linda Davis and George Hamilton IV to Host 34th Annual Sunday Mornin' Country®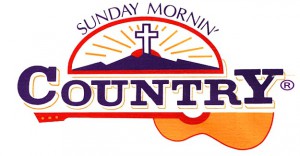 June 9th at Grand Ole Opry House
Tickets Now On Sale!
Nashville, Tenn. (April 25, 2013) –  
Sunday Mornin' Country®
, the annual Country and Gospel music show, is pleased to announce that the GRAMMY award-winning country artist 
Linda Davis
 and veteran country singer and hit songwriter, 
George Hamilton IV 
will host this year's show, to be held 
June 9, 2013
 at 
2:30 PM
 at the
 Grand Ole Opry House.  
Named a 
Top-20 Tourism Society Event, Sunday Mornin' Country®
, now in its 34th year, has been traditionally an outlet for many country music fans that are in town attending the 
CMA MusicFest
 to come and see one final show featuring over a dozen country and Gospel artists. Over the upcoming weeks, 
Sunday Mornin' Country®
 will announce their headliners, as well as the rest on their line up. 
For more information on Sunday Mornin' Country®, please visit 
www.musiccitychristianfellowship.org
.
Advanced tickets are on sale now for $18 and can be purchased at opry.com, the Opry Box Office, by visiting ticketmaster.com or by clicking 
HERE
."
Sunday Mornin' Country®
 provides great entertainment for the whole family. It is a truly unique opportunity for fans to hear their favorite artists share personal stories about what their faith means to them in their daily life," states event co-producer 
Lorrie Babcock Hendrickson
. "It's not just a Concert and it's more than a Church service; It's a time of Celebration and Inspiration you won't want to miss!"Linda Davis is a GRAMMY winning singer/songwriter, inspirational motivator, devoted wife and mother. She has built a reputation as a world-class entertainer and is considered one of the best female vocalists in the business by some of her most well known peers. Davis landed her first record deal with CBS/Epic Records. Davis went on to collaborate with Reba McEntire on her single "Does He Love You." This track became a #1 hit and earned a Grammy award for Best Country Vocal Collaboration. Throughout the years, Davis has played to sold out crowds with heavy hitters including Garth Brooks, George Strait, Reba McEntire and Kenny Rogers just to name a few. Davis is a huge supporter of several philanthropic endeavors and elated to be part of 
Sunday Mornin' Country®
 this year.
George Hamilton IV began his career in 1960 when he was signed by Chet Atkins and became   an official member of the Grand Ole Opry. Hamilton enjoyed success from several breakout songs including "Before this Day Ends," "Abilene," and "Fort Worth, Dallas or Houston." Touring across the Soviet Union, Australia, the Middle East and East Asia, Hamilton earned himself the title, "The International Ambassador of Country Music." Hamilton is still a regular at the Grand Ole Opry in Nashville and performs in country shows throughout the U.S. and the U.K. In 2010, Hamilton released Old Fashioned Hymns, a transatlantic recording produced by Dave Moody in Nashville and Colin Elliott in Ireland. Hamilton was joined on the 28-track collection by a number of musical guests including Ricky Skaggs, Bill Anderson, Marty Stuart, Gail Davies, Pat Boone, Del McCoury, Tommy Cash and many others.
Sunday Mornin' Country® continues to be one of the best tickets in town. Fans are encouraged to get their tickets now to ensure the best seating.
# # #