Source Webster PR Press Release dated 5/15/2013
Collin Raye Adds Voice to 34th Annual Sunday Mornin' Country® to be Held June 9
Stellar line-up for country and gospel show includes The Oak Ridge Boys, Linda Davis, George Hamilton IV, Lynn Anderson, Lulu Roman, Charlie McCoy, Aaron & Amanda Crabb and more!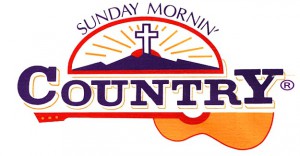 Nashville, Tenn. (May 15, 2013) –
Mega-hit maker 
Collin Raye 
("That's My Story," "Little Rock," "Not that Different," "In This Life" 
and "Love, Me"
) has been added to the growing list of stars scheduled to appear at the 
Sunday Mornin' Country®
show to be held on 
Sunday, June 9, 2013
 at 
2:30 P.M
. at the 
Grand Ole Opry House
 in
 Nashville
. Raye, whose career has produced five platinum albums, 15 No. 1 hit singles and 23 Top-10 hit singles, remains one of the great voices of our time. Raye is the latest addition to the already stellar lineup, which will feature the GRAMMY award-wining group, 
The Oak Ridge Boys
, with appearances by 
Lynn Anderson, Lulu Roman, Charlie McCoy, Aaron & Amanda Crabb, The Country Chorale, Rick Hammer & The Tennessee River Boys, Holly Watson, Casey Rivers, The Nashville Edition, Melanie Walker, Dianne Sherrill, The Fox Brothers, Cowboy Joe & the Babcocks, Debbie Bennett, Sam Samson
 and 
The Sunday Mornin' Country® Band.  
The show will be hosted by Grammy-Award winning country artist 
Linda Davis
 and long-standing Grand Ole Opry® member 
George Hamilton IV
. Advanced tickets are on sale now for $18 and can be purchased at 
opry.com
, the Opry Box Office, by visiting 
ticketmaster.com
 or by clicking 
HERE
.
Now in its 34th year, Sunday Mornin' Country® has been named a Top-20 Tourism Society Event and provided hundreds of fans with a remarkable Country and Gospel performance.  A perfect closure to CMA MusicFest weekend, fans can see over a dozen Country and Gospel artists perform and share what their faith means to them in their daily lives.  For more information on Sunday Mornin' Country®, please visit www.musiccitychristianfellowship.org.
Collin Raye took Country Music by storm. The ACM Award Winner began his career in the early 1990's when he released his debut album All I Can Be, which instantly produced his first #1 hit, "Love, Me." In 1992, the widely-recognized single earned Collin several prestigious nominations across the Country scene including Song of the Year as well as Single of the Year. All I Can Be was the first of five of his albums to achieve platinum status.
Throughout his prolific career, Collin has released 11 studio albums including a greatest hits complication, a Christmas record and a live album. Raye has received five nominations for CMA Male Vocalist of the Year and three nominations for ACM Male Vocalist of the Year. In addition, he received a CMA nomination for Best Video, two CMA nominations for Song of the Year and two nominations for single of the Year. In 1997, Raye took home the ACM Award for Music Video of the Year for "I Think about You." Collin has charted 15 No.1 hits on the country charts as well as 15 top 10 hits.
Recently, Collin has embarked on a new chapter in his life, signing with Brand Entertainment Agency for the launch of his 2013 "That's My Story" tour. For more information, please visit collinraye.com.
# # #