I started this drawing back in May of 2014 and finally found the time to finish it up. It's on large paper, but the people were too small for any real detail, so it leans a little more towards cartoon/caricature in that department.
It combines my two favorite things – Lynyrd Skynyrd and Pirates of the Caribbean – into a single drawing as I prepare to sail away on the Simple Man Cruise in November.
I really haven't had a lot of time to draw, but I will be posting some of the recent ones in the coming weeks.
Here's the whole drawing, stitched almost perfectly together in Photoshop from multiple scans. The paper I used is like 20″ x 14″ or something similar. (Click to view it larger.)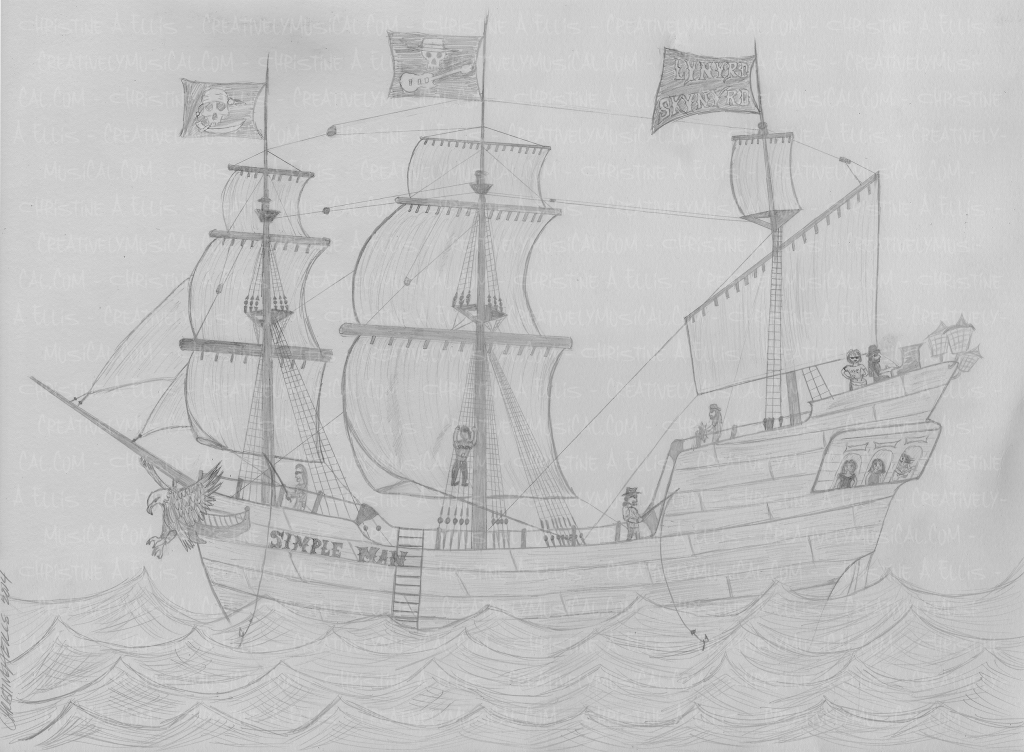 Here's a slideshow of the drawing, broken up into smaller pieces to see the detail.