Part of the reason I've been inspired to create this site, CreativelyMusical.com, is that I have discovered after years of saying I can't draw that well, I can in fact draw a lot better than I thought I could. That, and I love music and being creative, thus Creatively Musical.
Here are a few samples…
Joe Walsh – This one is finished. I've been drawing characters and doodles for a few years now, but I never had much luck with realistic people. That was, until I decided to draw Joe Walsh. This drawing set me off on a mission to practice and do better. He wasn't the first person I drew, but he is the most realistic and close to accurate drawing I've done to date.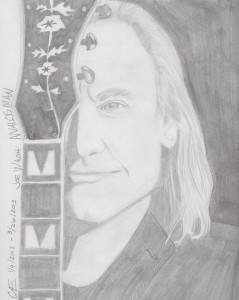 Peter Keys – This one is also finished. This one turned out exactly how I wanted it to and was edited and colored in Adobe Illustrator.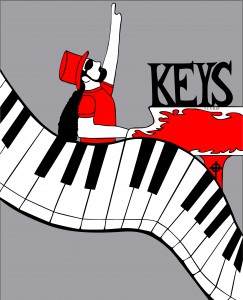 This was my entry for the Lollapalooza merchandise contest.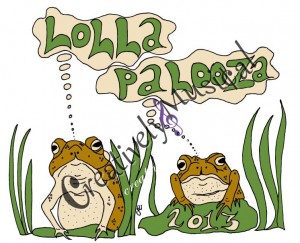 My latest drawings (not finished yet):
Willie Nelson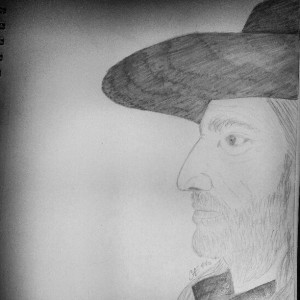 George Jones: