This week's Artist of the Week feature is more of Artists of the Week. I am going to feature the Muscle Shoals movie and soundtrack. It's more of a review and recommendation than anything else.
The Muscle Shoals movie was released on September 27, 2013 in theaters, to iTunes and On Demand with cable and satellite companies. I am not a fan of movie theaters so I was grateful for the multi-format release.
I rented it on iTunes the day it was release with the intention of watching it over the weekend. I had DVR'd a bunch of stuff I wanted to watch, or so I thought. When my DVR'd programs didn't record for whatever reason, I decided to rent Muscle Shoals through my cable provider and watch it on the television. I watched the documentary nearly all day. It was a 48 hour rental and I took full advantage of that. I watched it front to back at least seven times. Yep, 7 times.
I had been looking forward to watching this documentary, not only as a fan of Lynyrd Skynyrd, but as a fan of Percy Sledge, Aretha Franklin, The Rolling Stones and Etta James. I have thousands of songs and artists in my music collection, I don't know the history behind all my favorite artists or songs so I love learning about them. That's what appealed to me about the Muscle Shoals documentary. I wanted to know what made Muscle Shoals the place to be and the songs that came out of there.
The documentary was exceptional, as much a documentary of Rick Hall as it was the whole Muscle Shoals music scene itself. There are two story lines going through the entire piece, the story of Rick Hall and the story of the Muscle Shoals sound. You can't tell one story without the other, without Rick Hall there would be no Muscle Shoals sound and without the success of the Muscle Shoals sound, we wouldn't know who Rick Hall is.
Rick Hall is the father of the Muscle Shoals sound. Towards the end of the movie he has this to say about his success:
"My whole life has been based on a lot of rejection. And to be honest with you, I think rejection played a big role in my life because I thrived on it. I wanted to prove the world was wrong and I was right."
For Hall music got him through adversity and tragedy giving him the determination "to be somebody." He was a songwriter and a musician and his drive is what developed into the Muscle Shoals sound.
The Muscle Shoals sound was a group of young, green musicians who learned as they went and became some of the most sought after players of the time. They had their "own kind of rhythm and blues," an original sound that couldn't be duplicated anywhere else.
In the documentary Hall says that people ask him what the Muscle Shoals sound is. Spooner Oldham, one of the musicians that worked with Hall said this: "There was some hillbilly background there. Some black music. We were open minded to be any genre."
One of the underlying storylines of the documentary is that Alabama and the south was divided over race at the time of Muscle Shoals sound being developed. There was still segregation. Governor George Wallace did not want integration. Hall's Fame Studios was multiracial. Hall called it "colorblind."
Clarence Carter has this to say about working at Fame during those years -"You just worked together. You never thought about who was white and who was black. You thought about the common thing and it was the music." Percy Sledge called it a family. Carter continued by saying, "Music played a big part in changing the thoughts, especially in the south, about race. By us being in Muscle Shoals and putting music together I think it went a long ways to help people understand we wall were just humans."
"If you think about the South, they didn't believe that black and white people could live together. And here are vinyl records that prove that not only could they live together, you mightn't know who's black and who's white. At the time this was revolutionary stuff."  -Bono
The story of Muscle Shoals is interwoven in the story of race relations, not only in music, but in America. Later in the documentary, Jerry Wrexler points out that "it's been one of the anomalies, I think, of the era. That Aretha's greatest works came with a studio full of Caucasian musicians. How do you figure it? This is the queen of soul acknowledged." The musicians of Fame Studios were a group of white musicians who performed on the hit records of not only Aretha, but Wilson Pickett, Percy Sledge, Etta James and more. People who didn't know anything about them thought they were black. As the quote above from Bono points out, on record you can't tell who is what color if you don't already know. It was always about the music and making the best recordings possible.
Those interviewed in the documentary pretty much describe what the base of the Muscle Shoals sound is the same way as Percy Sledge – "Everything that everybody done here, it came from their heart. And that's what made Muscle Shoals so powerful."
John Paul White of the Civil Wars described it as a "perfect storm." Bono called it "magic" and Steve Windwood referred to it as an "enigma."  This documentary captures all of that and more. The stories, along with the history itself, are riveting to watch. Your left wanting to hear more stories, hear more music and to see more film and photos of what went on inside of Fame and Muscle Shoals Sounds studios.
The Muscle Shoals documentary also talks about the Muscle Shoals Sound studio that was created by Jerry Wrexler and the Swampers after they left Rick Hall and Fame Studios. The Muscle Shoals Sound Studios was where The Rolling Stones recorded and the first Lynyrd Skynyrd record was recorded.. The documentary goes in depth into the Rolling Stones sessions with interviews from Mick Jagger and Keith Richards. Personally, I would have liked to see more of the Lynyrd Skynyrd story. I'm not complaining though, there is only so much history that can be discussed in the nearly two hours of this documentary.
I also have to realize that there may not be any video or photos of every session that took place at either Muscle Shoals Sound or Fame Studios. Cameras had film, not memory cards and film was limiting. You also have to think that documenting every step of every session would have taken away from those sessions. I am grateful for the history and artifacts that did last all these years. I am grateful that future generations will get to see how music was made before computers and auto-tune and today's technology.
"When you hear musicians, five or six of them in a room, when you hear the imperfections – that's the human element. The imperfections gives it the human element, which I believe is what we need today more. And that's how you make magic and great records." – Rick Hall
That's what made the Muscle Shoals sound so appealing to music fans and artists alike. It had that "human element" that no amount of technology today can create. That's the biggest thing that I've taken away from this documentary – that what the Muscle Shoals sound really is is the people who make it. The songwriters, the singers, the musicians, the engineers, the producers – they are the Muscle Shoals sound. They give the heart and soul to what they record.
I really do encourage even casual music listeners to watch this documentary. It should be required viewing for students learning about American music or music in general. The Muscle Shoals sound is uniquely American, yet known around the world. The documentary shows you the spiritual and human side of the music makers, their drive and just enough insight into what makes Muscle Shoals, Alabama so special to so many people.
I watched the documentary eight times and took nine pages of notes and quotes, only about half of which I used here. I could have easily made this post longer and included all the quotes and information that I found interesting or important to me and the music and musicians that I like. That would have also given away a lot of this documentary. I'd rather you support the project by renting it or going to see it in the theater yourself. You will learn a lot from this movie. If you're anything like me, it's the tip of the iceberg that will encourage you to do your own research in what little free time you may have.
So much music came out of a little town of about 8,000 people. Quality music, music that mattered came out of Muscle Shoals. That's why the Muscle Shoals sound is still relevant today. They wanted to be the best and became the best. While it was about hit songs, it wasn't just about business. The music is what was important.
For more information about the documentary and the project, visit this site –> http://www.magpictures.com/muscleshoals/ – http://www.muscleshoalsthemovie.com/
You'll find information about who's in the movie, photos, promotional clips and more.
Here are additional links from their Facebook page:
Buy Tickets: http://bit.ly/MuscleTix
Website: http://bit.ly/MuscleSite
Theatre List: http://bit.ly/MuscleTH
On Demand: http://bit.ly/MagOnDemand
iTunes: http://bit.ly/MuscleiTunes
The soundtrack is now available through Amazon and iTunes.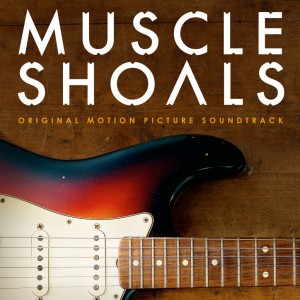 You can also rent the documentary through Amazon Instant Video.
As for the tunes to check our, start with the songs on the soundtrack, then dig through the records mentioned towards the end of the documentary. "Patches" has been one of my favorite songs for years, so it was definitely a highlight for me to hear the story behind. As a Skynyrd fan, "Free Bird" is a favorite of mine. Just listen to all of them on the soundtrack and go from there. I can't leave out any of the songs on the soundtrack as being the overall highlights of the Muscle Shoals sound.
Move and soundtrack are both 5 stars in my book. I, personally, cannot wait for the DVD release of the documentary. It's a must own when that happens.